NOTE: This is a DIGITAL DOWNLOAD product. You will receive the product in your email as a pdf file to download. 
We do not currently sell to the EU due to tax laws. If you are in the EU, please visit our TpT Store to purchase any product from our store.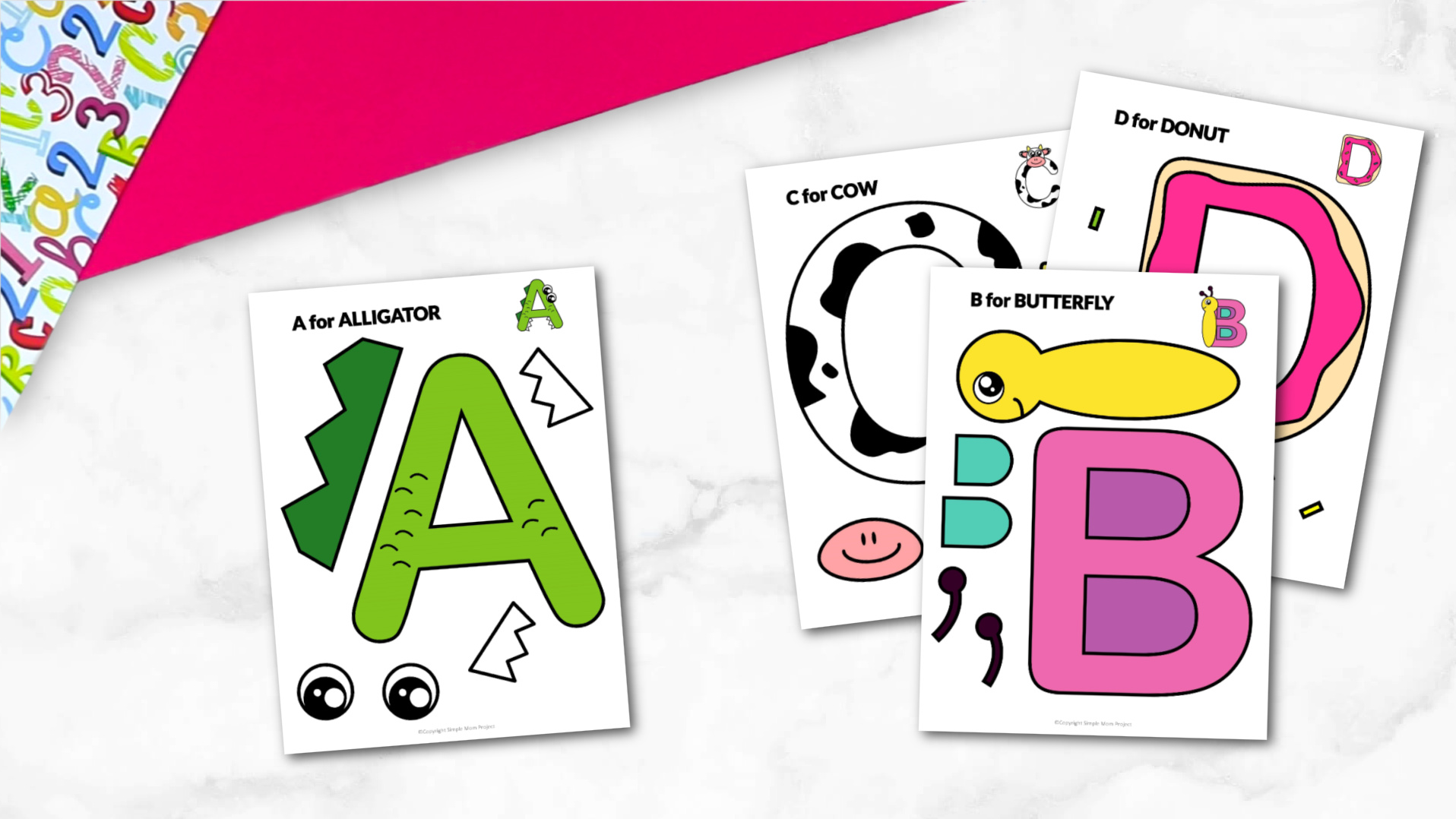 ALPHABET CUT AND PASTE CRAFT TEMPLATES
Encourage your kids to learn the alphabet letters at an early age by giving these printable alphabet themed bundle crafts. Use these fun alphabet crafts if you're planning to teach your preschooler or kindergarten the beginning sounds, letter formation, upper and lowercase letters. The black and white and full colored versions are great for both small and larger groups of kids.
The great thing about this entire set is however you would like to create, the result always turns out perfect. Don't let the kids have all the fun, invite your family and friends to come over for some creative afternoon activities.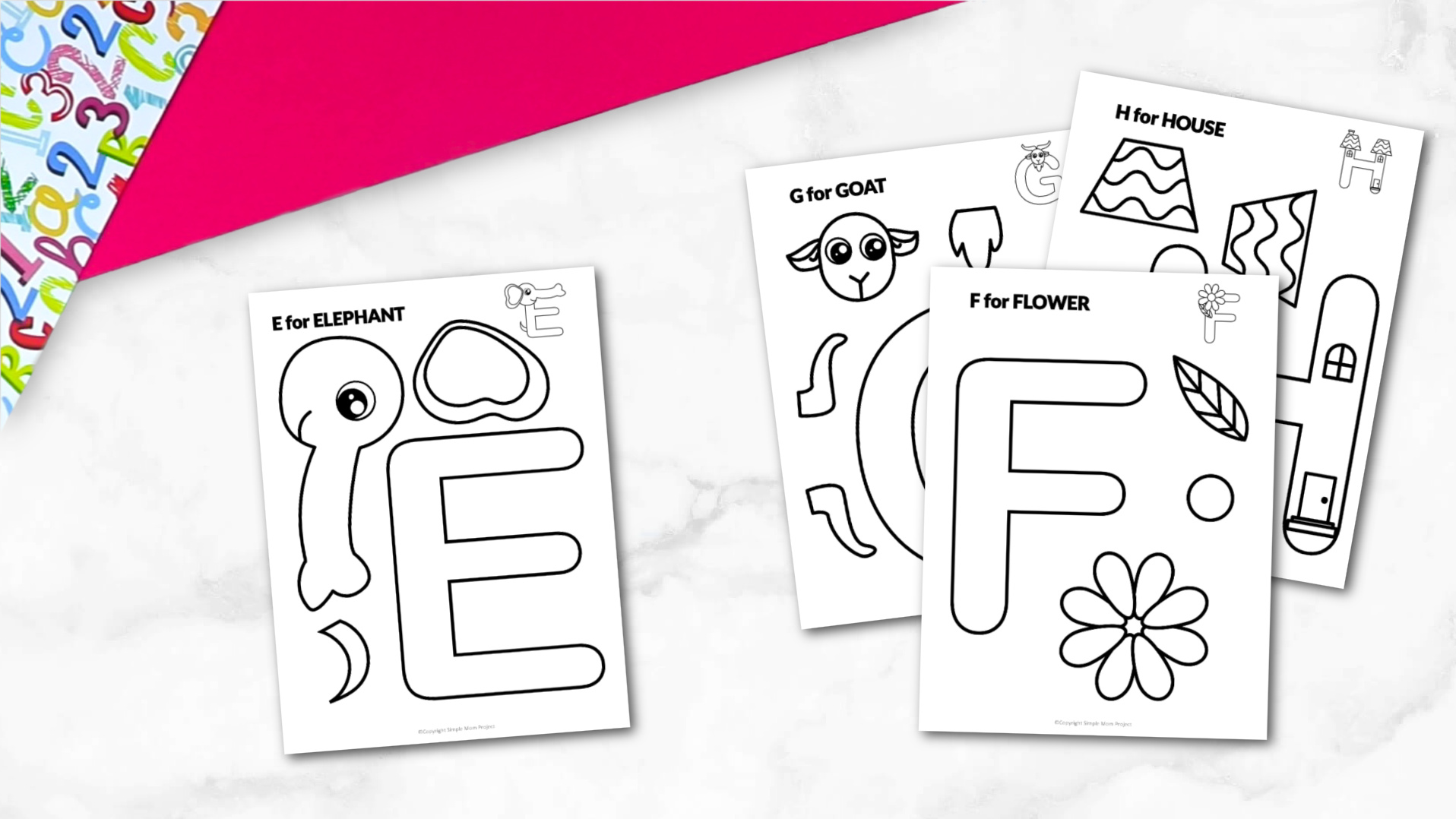 INCLUDED TEMPLATES IN THIS PRINTABLE ULTIMATE ALPHABET CRAFT PACK:
A is for Alligator
B is for Butterfly
C is for Cow
D is for Donut
E is for Elephant
F is for Flower
G is for Goat
H is for House
I is for Ice Cream
J is for Jellyfish
K is for Kangaroo
L is for Leaf
M is for Moon
N is for Narwhal
O is for Octopus
P is for Pencil
Q is for Quail
R is for Robot
S is for Snake
T is for Tree
U is for Umbrella
V is for Vegetables
W is for Worm
X is for X-ray
Y is for YoYo
Z is for Zebra
Children cut out the pieces from the template and glue them together to create their favorite alphabet letter. Kids can also customize the craft to by painting, coloring, or adding extra flare with different craft supplies!
There are so many ways you can celebrate and spend quality time with your little ones while getting creative. These are also educational too! These printable alphabet crafts are a fun way to share the love with own children or in your classroom without much prep.
Grab your downloadable alphabet template set now!
CUT AND PASTE CRAFTS YOU MAY ALSO LIKE:
Check back soon for more simple printable craft projects for moms and children of all ages.
Terms of Use
All content in this product is copyrighted property of Simple Mom Project. You are welcome to use this template for personal or classroom use. You may not sell or in any way profit from the electronic file. You may not store or distribute the file in any other website or another location where people may download it (ex. Dropbox, Google Docs, Facebook groups, 4Shared).
If you have any questions or problems with this product, please email me at kaitlen@simplemomproject.com.